Self Storage Unit Facility in Manalapan, NJ
Manalapan Township, NJ is filled with parks and recreational opportunities, making it an all-around pleasant place to live. Whether you're a resident or a business owner in Manalapan, Access Self Storage has a range of self storage units, services, and solutions to meet your needs. You can find our facility on Madison Avenue just off Route 33, west of Knob Hill Golf Club, and down the road from Tre Colore Pizzeria & Restaurant.
Storage Facility Features and Amenities
You might need to drop off excess inventory or equipment at your storage unit after work at one of the nearby businesses. Or, perhaps you're in the midst of a home renovation or moving across town. Whatever leaves you needing storage space in Manalapan, we have the units, hours, and convenience to accommodate our residential and commercial self storage tenants. We offer an array of climate-controlled units that help keep your valuables protected from the elements and extreme weather. Choose from a variety of standard, drive-up storage units, too, and take advantage of our moving assistance and free truck use to easily load and unload your items into storage. Plus, we offer parking spaces within secured gates for your vehicle.
Are you often away from home at the office or too busy running a business to accept your regular package deliveries? At Access, we provide free package acceptance services and can even place deliveries directly into your storage unit. If you enjoy the benefits of extended access hours while storing with us, rest assured that our facility is gated and equipped with security cameras throughout the property. When it comes to paying for storage, our rentals operate on a month-to-month basis — no long-term commitment required, so you can stay for as long or short of a time as you prefer.
Reserve Personal or Vehicle Storage in Manalapan, NJ
For self storage you can count on in Manalapan Township, NJ, Access Self Storage on Madison Avenue has you covered with many different unit sizes. Our flexible payment options and commercial storage units and services are just a few reasons our New Jersey customers turn to us for storage solutions. When you're ready to start storing, reserve your ideal unit online now or call our facility during regular office hours.
Rent or Reserve? Renting online saves you TIME and MONEY. Reserving holds a unit for 15 days.
Local. Family Owned. Trusted.

2019 NJ Family Business of the Year Award
A+ Rating on BBB
40 Years serving New Jersey and NYC
Always giving back to your communities.

Parking Spaces

Park your trucks, or cars within locked and secured gates. Rent your space month to month.

24-Hour Access

Available for many units.

Security

Our facility is gated and has security cameras throughout.

Boxes - Order Online

Curbside Pickup. Everything you need for packing is here.

Shelving

Awesome organization can be yours. Everything visible and easy to retrieve. We set them up for you.

Month-to-Month

No long-term commitment.

Labor for Moving

We can help you find local labor for moving.

Earn $55 for Referrals

When your friend rents, we pay you $55.

Ground Level and Drive-Up Access

These units are the most convenient for moving in and out.

Wide Driveways

Large trucks can get in and out easily.

Community Outreach

We are proud to be involved with the NJ 101.5 Adopt a Family.

Community Resources

We are 6 miles from the Freehold Raceway Mall and 7 miles from the Radison Hotel in Freehold. PNC bank is less than 2 miles away and a great place for lunch is Gus's Diner which is 3.5 away from our facility. Also, Amboy Bank is 2 miles away.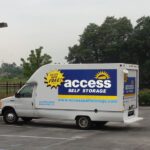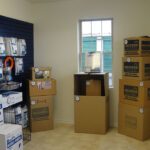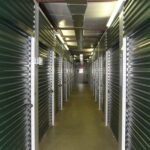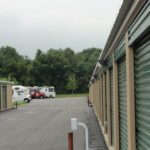 The manager there, Linda is fantastic. So efficient and helpful. The office is always clean and organized. She is very helpful with any of my issues and billing questions. Great job!
Dyjah was amazing as she helped us close out the unit over email. Very clean units. We used it for 4 months
Very clean, friendly and knowledgeable office personnel, good pricing!
The young lady deija is extremely sweet . We were helping my son move his things out & we ran out of juice in our truck . She offered to helped us jump the truck & even got us water . Will definitely be back if we need storage!
Deasia (?) and Linda are both extremely helpful and pleasant. I have several different units, both climate controlled and not,am happy with all, and if ever I have an issue it is addressed and corrected to my satisfaction immediately. Highly recommended!
Friendly staff! Quick and easy
Had a great experience the woman that helped me was professional polite and friendly. Walked in got a unit that day brought my insurance papers and I was in business. Easy, and gave me half off first month. Appreciated that, would definitely recommend.
Helpful staff. Will come back again to do business with her. Well mannered young lady.
Helpful staff. Will come back again to do business with her. Well mannered young lady.
Helpful staff. Will come back again to do business with her. Well mannered young lady.
Phenomenal service. Employees are extremely helpful.
Young lady Dyjah working desk was so helpful and pleasant,which made our experenceso easy.
Friendly staff and best prices in the area!
The prices are fair and the workers and manager are friendly and accommodating.
---
Frequently Asked Questions
Am I able to take the moving truck out of state/overnight?

To ensure our rental truck is cleaned and inspected in a timely manner, we do not allow out of state or overnight travel. We set specific time frames for rentals to make sure all of our tenants have access to our truck when needed.
How do I switch to another unit?

Unit transfers can be done quickly and easily the same day as requested. Simply notify the office staff of your needs to upgrade or downgrade and we will work to identify the right unit for you.
I'm trying to sell some items , can I have people come to my unit? What do I do with unwanted items? Can you sell items for me?

Although we do not sell items, we can refer you to several property disposal companies, estate liquidators and/or charities in our local area. Access Self Storage does not participate in selling personal items. For security reasons, if you should chose to sell your items personally . Please conduct transaction off property, in a public area.
Is there electricity in the storage units?

There are exterior outlets located about every 30 feet in each aisle.
Do you accept deliveries? How does it work?

Deliveries are accepted at our location. For small items, we offer to hold your packages in our office or we can place your items in your unit for your convenience. For larger deliveries, a staff member will direct the delivery driver to your unit and secure your unit once the delivery is complete.
What is the difference between climate controlled units and drive up units?

Climate controlled units are temperature controlled all year round. We recommend climate controlled storage for more delicate, weather sensitive items . Drive up units, are similar to traditional garage style. With a drive up unit you are allowed to park directly in front of your unit, to load and unload your items.
What is the move out process?

We ask for a 30 day notice if you're planning to move out, however there is no penalty if notice is not given. Once your unit is completely empty, swept and unlocked, please notify office staff. We will then inspect your unit and provide you with a termination receipt to close your account.
Is the property tractor trailer accessible?

The property is tractor trailer accessible, however some units may require a different entry way. Please contact office staff for best course of action.
If I only need the unit for a month or less, can I still rent ?

Our leases are month to month, to allow all our tenants the flexibility to store their items for however long or short the duration.