Located on Livingston Street next door to Dunkin' Donuts and Detailer's Domain, Norwood Self Storage serves small businesses of Norwood, NJ with storage units and excellent facility features. A small suburb about 30 miles outside New York City, Norwood is home to students, families, and individuals with varied storage need—whether you're moving home from college for the summer or between moves and need somewhere to store your belongings in the interim. Luckily, Norwood Self Storage offers indoor and drive-up storage solutions ideal for those residing in the Norwood and Northvale areas.
Self Storage for Norwood Businesses and Households
From small closet-sized lockers to large storage units on the ground floor, we're sure to have a space fit for you. No matter if you're visiting your unit while picking up dinner at a restaurant in town or you're a retailer seeking commercial storage for excess inventory, our storage offerings are designed with both residential and commercial needs in mind. Choose from an array of unit dimensions with the help of our size guide, then utilize our move-in assistance—including storage shelves, boxes, supplies, and free truck rentals—when you're ready to start storing. You can even enjoy 24-hour access when you rent a drive-up unit or parking space!
For your peace of mind, our facility is equipped with 24/7 surveillance cameras that keep a watch over the premises. Also, our month-to-month leases and rent refund policy allow flexibility when it comes to securing self storage for exactly as long as you need it. As a bonus, we provide free package acceptance for your deliveries, which we can place directly into your storage unit if you choose.
Rent Your Storage Unit in Norwood, NJ
Looking for self storage that will work with your lifestyle? Look no further than Norwood Self Storage on Livingston Street in Norwood, NJ. Our commercial storage solutions and convenient payment options make us an ideal choice for residents, college students, and businesses nearby. Give us a call with any questions you have, or browse our available storage units and reserve yours online today!
Rent or Reserve? Renting online saves you TIME and MONEY. Reserving holds a unit for 15 days.
Local. Family Owned. Trusted.

2019 NJ Family Business of the Year Award
A+ Rating on BBB
40 Years serving New Jersey and NYC
Always giving back to your communities.

FREE Truck Use

Use our truck for FREE for half a day on move-in. We pay the gas. You pay the insurance. Call to reserve.

Security

Fenced and Gated with electronic access controls.

Boxes - Order Online

Curbside Pickup. Everything you need for packing is here.

Shelving

Awesome organization can be yours. Everything visible and easy to retrieve. We set them up for you.

Labor for Moving

We can help you find local labor for moving.

Earn $$ for Referrals

When your friend rents, we pay you. How much depends on unit size.

Month-to-Month

No long-term commitment.

Ground Level Entry

Makes moving in fast and easy.

Rolling Carts

Loading and unloading made easier. Available at no cost.

Parking Spaces

Rent month-to-month within locked and secured gates. 24/7 access.

FREE Package Acceptance

Not going to be home? We'll hold your packages. Great for businesses, too.

Community Outreach

We are proud to be involved with the NJ 101.5 Adopt a Family, Norwood Fire Company Number 1, Valley Regional High School and Cub Scouts.

Community Resources

We have a Shop Rite only 1 mile from our location, Palisades Center is 7.5 miles away, Bank of America with ATM is just ¼ mile away and a great place for lunch is Cousins Pizza which is approximately 465 feet away.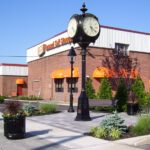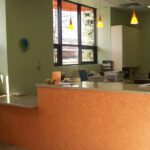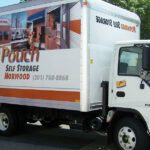 If I could give 6 stars I would! This is THE BEST self-storage experience I have ever had. After renting with several other companies, I can tell you, I have never seen such fantastic customer service, flexibility and perks for renting. This is a hidden gem.
They are reasonably priced. We store a motorhome there. No issues for three years. Unfortunately the place is low lying and the parking/outside storage got flooded when the creek overflowed last week.
Easy parking, Easy loading n' Unloading
Joe provides excellent customer service and support at this facility
It is clean. They have trolleys for you to use. The staff is very helpful.
Thank you Mark and folks are Norwood Storage for your help getting the right space, providing all that I would need and helping me get my stuff in there on my first day. The team showed me all that they have available to help with the move. Mark was super flexible and very helpful. They offer some items for free or a few dollars to help me get my stuff in. One thing they offer free is their moving truck free of charge on the first day, they offer free pallets to raise items off the ground and fair monthly rentals on assembled storage racks. Plenty of boxes and packing material available in a pinch as well as high quality locks if you need this. Space meets all my requirements.
I can't speak highly enough of these guys!! My husband and I got incredibly lucky stumbling upon this facility. Mark and Joseph are both absolutely phenomenal to work with, and the rates are affordable and flexible. The facility is clean and easy to access, without a doubt the best storage facility in the area.
Our experience with Norwood Self Storage, was the best that I could ever hope for! From the first communication, to the last, on moving day, Marc was professional, kind, and compassionate and always emailed me back, right away!! In this time in everyone's lives, customer service, is just about the only thing we can have a little control over. Marc, and the team at Norwood self storage, met the highest standards. Thank you Marc!!! And, thank you Joseph!!
very helpful and accommodating storage facility.
Great place and great employees
Awesome people that work to make sure you have everything you need to protect your belongings. Thanks so much Joseph.
Spacious and clean facility with a very friendly staff. Thank you Mark for being so helpful and accommodating!
Staff is very friendly and accommodating. Storage is clean and well maintained.
---