Self Storage Unit Facility in Bernardsville, NJ
Our storage units in Bernardsville, NJ are the only ones you'll need. Conveniently located on Old Quarry Road, this facility is a few short blocks away from Highway 202 with easy access to Interstate 287. Whether you do business further in the city or are transporting belongings from home to your unit, this location is a perfect fit.
We understand that there are lots of reasons for needing extra space, so our facilities and units have features designed for your unique situation. Reserve a climate-controlled unit to store fragile items, electronics, instruments, or sensitive keepsakes. Looking for rent flexibility and reliability? Not only do we charge month-to-month but we refund unused rent when you move out.
If you need help with moving your things, we can assist with that as well. We offer wide driveways, drive-up access, and on-site dollies and hand trucks to make moving large items as easy as possible. This facility has a free truck that you can reserve, or if you prefer professional help, we can personally connect you with some movers.
Sometimes life happens and leaves you cramped for space, either temporarily or long-term. Access Self Storage in Bernardsville, NJ is proud to offer excellent storage solutions for everybody. Reserve a unit with us today!
Rent or Reserve? Renting online saves you TIME and MONEY. Reserving holds a unit for 10 days.
Local. Family Owned. Trusted.

2019 NJ Family Business of the Year Award
A+ Rating on BBB
40 Years serving New Jersey and NYC
Always giving back to your communities.

Security

Your storage unit door has its own separate alarm. You control the code. Get this highest level of security only at Access.

FREE Truck Use

Use our truck for FREE for half a day on move-in. We pay the gas. You pay the insurance. Call to reserve.

FREE Lock

Saves you $15 to $20.

Drive-up Access

Unloading directly into your storage unit makes moving in fast and easy.

Climate Control

Extra protection for your things. More comfortable for you.

Boxes - Order Online

Curbside Pickup. Everything you need for packing is here.

Shelving

Awesome organization can be yours. Everything visible and easy to retrieve. We set them up for you.

Rolling Carts

Loading and unloading made easier. Available at no cost.

Labor for Moving

We can help you find local labor for moving.

Earn $55 for Referrals

When your friend rents, we pay you $55.

Month-to-Month

No long-term commitment.

Environmental Support

Altogether our solar panels reduce CO2 emissions by over 25,000 tons per year. That's the same as planting over 600,000 trees.

Community Outreach

We are proud to be involved with the Somerset Hills Little League, Bernardsville Police Department National Night Out, NJ 101.5 Adopt a Family and St. Jude's Gala Event.

Community Resources

We have a Shop Rite 1 mile away on Rt. 202, Bernards Inn is ¾ miles away, close to St. Bernard's Pop Up Pantry, and the closest ATM is Bank of America which is less than a mile away.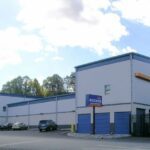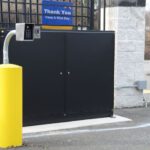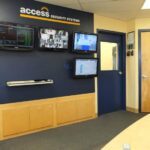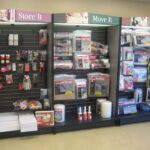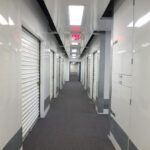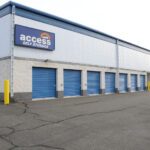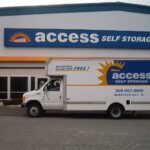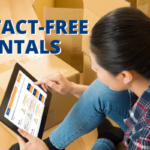 Friendly staff. Easy access, just not 24 hours. Good location for us. Hope to not need it too long!
This process is so easy and rentals can be handled online. Everyone at this business is so professional and friendly. Units are clean and very secure.
Excellent service Yusef was very professional and helpful 5 star facility
We had an excellent experience with George. He is friendly, professional and handled everything in a very fair and honest way.
Yousef & George are always on hand to help with anything. It's a pleasure dealing with professional people. Would highly recommend. It's been a very challenging time dealing with expenses during this Pandemic. I reached out to Yousef and they were very understandable with what we were going through. We worked out a payment plan that we could manage and still maintain our good credit rating. We are very grateful. Thank you.
It was a pleasure working with George . I highly recommend this storage place .
Yousef is always polite and courteous!!! Yousef continuously has a big beautiful smile amd chipper voice that makes you feel welcomed. Great customer service!!!! Definitely needs a promotion and a raise!!!!
---
Frequently Asked Questions
Can I use the free move in truck?

When you rent a unit you can reserve the truck. There is a $20 collision insurance fee at the time of rental, a $200 cash deposit which is returned when the truck is brought back, the gas is free, and you receive 30 free miles.
Can I access my unit 24/7?

The office and access hours are the same. The hours are 8-8 M-F, 8-5 Sat, 11-5 Sun.
Do I need a lock or can I use my own lock?

We provide a lock and key FREE of charge. You cannot use your own lock.
What is the move out process?

Please provide us a 30 day notice, then once the unit is empty, please return your key and sign the move out receipt.
How easy is it to access your units?

We are a gated facility that most trucks are able to get into. Our units are individually alarmed, we offer drive up climate controlled units, we have flatbed carts at our entryways and all of our units are easily accessible.
What is the temperature set at in your buildings?

All of our interior units are climate controlled. We set our thermostats at 60 in the winter and 80 in the summer.
How long is your contract to rent a storage unit?

The lease is month to month and you can vacate whenever you like once you provide us notice.