How to Prepare a Four-Wheeler for Storage
While ATVs may not require the same level of maintenance you would give a car, it's still important to take the necessary steps to keep your four-wheeler in working order before you put it into storage. Whether you're storing your ATV for the winter, for a year, or for longer, a self-storage unit will protect your toy from the elements. Here are some important tips to keep in mind to keep your ATV protected and ensure it's ready to go when you are.
Vehicle Storage
Winterizing an ATV
Storing an ATV for months takes more than covering it in a shed or garage. Taking the following steps will prevent corrosion and other damage. Follow these tips for long-term ATV storage to keep your four-wheeler in pristine condition.
1. Thorough cleaning
The first step is giving your quad a complete cleaning. Soap the entire ATV down, rinse it, and then lubricate everything that needs grease. Apply a protectant to the plastic, just as you would after a day of riding. Be sure to spray WD-40 into your exhaust pipe to avoid rust, and then cover the opening to keep pests out.
2. Drain fuel/add stabilizer
Next, make sure you avoid storing an ATV with a tankful of gas. Gas will go bad and become unstable if it sits for too long. If your quad has a plastic gas tank, drain all of the fuel from the tank as well as from the carburetor and fuel lines. If you have a metal tank, do not drain the fuel. Instead, fill it and add a fuel stabilizer to avoid rust. Make sure you run your engine to distribute the stabilized fuel.
3. Remove/Tend the battery
You may find it easier to keep your ATV in a storage unit with a battery tender, as quad batteries quickly run out when not in use. A battery tender allows you to keep the battery charging by giving it just enough juice to stay charged through the winter. Just make sure you remove the battery from your quad first. You can also disconnect the battery and store it at home.
4. Inflate the tires
Your quad tires will slowly deflate while they're in storage. You can inflate the tires to the max before storing them, or check your storage unit regularly to add air. Avoid resting the tires on frozen concrete. Instead, use blocks to lift the quad off the ground.
5. Change the filter and oil
Don't leave your quad sitting for months with old oil, which has debris that can congeal to the engine components during the months of storage. After you change the oil and filter, run your engine idle for 5-10 minutes, then let the engine turn over once every month or so without starting it to keep all moving parts lubricated.
6. Cover your quad
Finally, cover your quad with a breathable fabric that will not trap moisture. Avoid using plastic, which traps moisture in the air and encourages rust.
With locations throughout New Jersey and New York, Access Self Storage can be a convenient solution for storing a four wheeler. Locations include Manalapan, Little Ferry, Franklin Lakes, and many more. Visit our Locations page to view a full list of our self-storage facilities.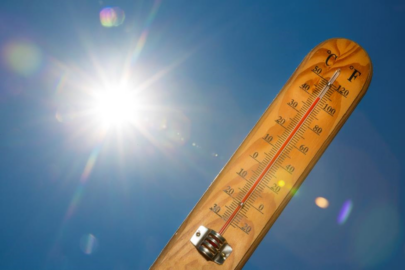 10 Things to Move to Self Storage as the Weather Gets Warmer
Summer's on the horizon here in Little Ferry, NJ, finally giving people a reason to venture outdoors. The brutal winter kept everyone indoors for months on end, but now it's time to defrost from the cold and reduce all the clutter that you've collected over the season. Storage units come in handy for keeping your belongings organized without taking up space at home.
Read