Rent or Reserve? Renting online saves you TIME and MONEY. Reserving holds a unit for 10 days.
5 x 5
Locker 4 Ft High Stair Access

Web $1 Pays 1st Month
Web $1 Pays 1st Month
5 x 5
Locker 4 Ft High Climate Contr

Web 50% Off 1st Month
Web 50% Off 1st Month
Free Truck for Move-In

Use our truck for free when moving into your storage unit. Call (732) 750-1440(732) 750-1440 for details and to reserve the truck. *Additional fees may apply.

Free Lock

Use our special locking devices for enhanced security.

Security

Every unit is individually alarmed. This is the highest level of security in our industry.

Same Rate for 12 Months

We guarantee it. Many other companies will raise your rental rate soon after you move in.

Rent Refund

Ask about our policy for refunding unused rent when you move out. You won't find this benefit at other storage companies.

Drive-up Access

We have units available for you to unload your vehicle directly into your storage unit for maximum convenience.

Parking Spaces

Park your trucks, or cars within locked and secured gates. Rent your space month to month.

24-Hour Access

Available.

Climate Control

We have units available for your comfort and to better protect your things in storage.

Jumbo Units

From 350 to 900 sq. ft.

Extra-Wide Driveway

Even an 18- wheeler can get in and out easily.

Moving Assistance

We can help you find local movers to assist you with your items. We can also recommend a full-service moving company.

Free Package Acceptance

Nice for when you are away from home or running a small business.

Storage Shelves

Rent them for pennies a day. We even set them up for you.

Boxes and Supplies

Save time and money by purchasing all your boxes and moving supplies at this location.

Benefits for Business

Easy drive-up access for largest trucks, monthly parking spaces, plus proximity to routes 35, 440, 1 & 9, NJ Turnpike, Garden State Parkway and the shipping port at Perth Amboy.

Community Outreach

We are proud to be involved with the NJ 101.5 Adopt a Family, Marine Corp League Avenel Detachment Toy Drive, Barron Arts Center, Whisker Rescue Inc., Woodbridge Police Department Community Outreach Program and Twelve Baskets.

Community Resources

We have a Wegman's just 1.5 miles away, Woodbridge Center Mall is 2.25 miles away, Quick Chek with ATM is less than a mile and a great place to grab a bite is Strawberry's which is right across the street.

Environmental Support

Altogether our solar panels reduce CO2 emissions by over 25,000 tons per year. That's the same as planting over 600,000 trees.

Month to Month Rental

All of our rentals are on a month to month basis with no long term commitment required. Stay for as long or short a time as you like.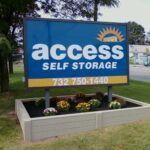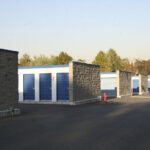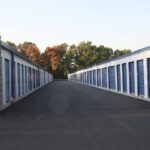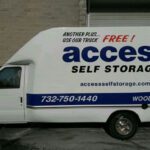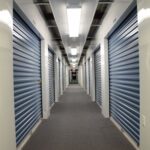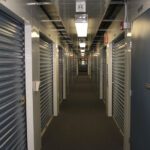 "This facility is run by the branch manager Brian, who assisted me in understanding the rates, promotions, unit sizes and fees. I am currently renting from the North Brunswick facility because it is closer in distance to my location. Brian was extremely helpful and I would recommend this facility to anyone looking for a storage unit. They run great promotions and even offer a free move in truck."

Yudeca S - Woodbridge
"staff was extremely helpful in helping move father's possessions after he died. Got exactly the right sized truck which was provided for free, and the place was easy to get to, was clean, well-organized and well run. Staff was helpful and knowledgeable"

Tony D - Woodbridge
"I was in a tough situation and needed to store my stuff QUICK. Access Self Storage really helped me out, I got all of my stuff stored within 2 days and they had really good rates. Definitely recommend this location!"

Jeremy B - Woodbridge
"I've been renting here for 3 months now. Really happy with Access, they gave me an awesome move in deal and the whole place is really well maintained."

Donnie M - Woodbridge
"Very quick & nice price and the people were very nice."

Jasmine - Woodbridge
---