Self Storage Units
in Lopatcong & Phillipsburg, NJ
5 x 5
50% Off 1st Month's Rent!
50% Off 1st Month's Rent!
5 x 5
Climate Control
1st Floor
5 x 9
$1 Pays 1st Month's Rent!
$1 Pays 1st Month's Rent!
5 x 10
$1 Pays 1st Month's Rent!
$1 Pays 1st Month's Rent!
5 x 10
Climate Control
1st Floor

Renting Quickly!
Renting Quickly!
10 x 5
$1 Pays 1st Month's Rent!
$1 Pays 1st Month's Rent!
9 x 10
50% Off 1st Month's Rent!
50% Off 1st Month's Rent!
10 x 9
50% Off 1st Month's Rent!
50% Off 1st Month's Rent!
10 x 13
Climate Control
1st Floor
Looking for reliable self storage in Phillipsburg or Lopatcong? No matter if you're a college student, retiree, or young professional, Access Self Storage on Strykers Road serves the community's storage needs with climate-controlled storage units in Lopatcong, NJ. We're located off Memorial Parkway before it turns into U.S. Route 22 heading toward Philipsburg, the Delaware River, and the state border. Nearby the Warren Heights and Sycamore Landing apartment complexes, we have residential space solutions for individuals and families alike. Find our facility next to the UPS Store, St. Luke's Village Medical Center, and Gara's Pizza.
Indoor Storage Units & Other Facility Features
At Access Self Storage in Lopatcong, all our storage units are located indoors and feature climate control in ground-floor and lower-level spaces. Whether you're storing temperature-sensitive keepsakes or business records, these units can keep your items sheltered from the elements. We're also proud to offer flexible rental and payment options—including in person, online, or using our self-service rental and payment kiosk available at the property. Simply choose from an array of unit dimensions with the help of our online size guide, then pick up some packing supplies or a rolling cart on site to assist your move-in. You don't have to worry about making it to your unit during our office hours, either: Daily, extended access hours allow you entry to the building via a secure PIN pad for your peace of mind.
Find Climate-Controlled Storage in Lopatcong, NJ
When you need residential, commercial, or student self storage with features that will flex to your lifestyle, look no further than Access Self Storage off U.S. 22 in Lopatcong. Our storage solutions and convenient payments make us an ideal choice for homeowners, college students, and businesses in Phillipsburg and Lopatcong, NJ. Give us a call with any questions you have, or browse our available storage units to reserve yours online!
Reserving holds a unit for up to 21 days.
Local. Family Owned. Trusted.

2019 NJ Family Business of the Year Award
A+ Rating on BBB
40 Years serving New Jersey and NYC
Always giving back to your communities.

Longest Rental Hours at Self Service Kiosk

You can rent a unit any time from 8:00am to 7:00pm at our self service kiosk.

Climate Control

Extra protection for your things. More comfortable for you.

Newest storage in the Philipsburg area

You'll love how clean it is!

Boxes and Supplies

Save time and money by purchasing all your boxes and moving supplies at this location.

Rolling Carts

Loading and unloading made easier. Available at no cost.

Ground Level Entry

Makes moving in fast and easy.

Earn $55 for Referrals

When your friend rents, we pay you $55.

Month-to-Month

No long-term commitment.

Community Outreach

We are proud to be involved with the Mindfulness Program at the local Lopatcong elementary school and the Lopatcong Youth Athletic Association.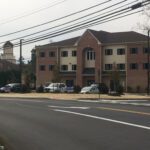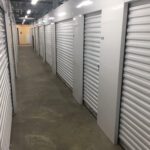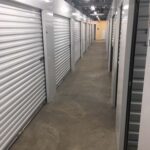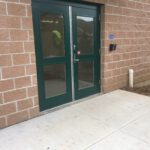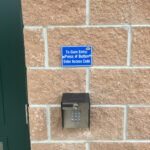 Jim was very friendly and made the process very pleasant
Good prices and great service. When we had an issue with a lock, the employee gave us one to borrow for a day or two as we completed a move. Anytime I've had to speak with someone here, they were always willing to bend over backwards. Great people here!
The manager Christopher did make this place much better !
Its really tight on the inside, hard to fit big items through the building to get to your unit
Great storage facility.Very clean.
Great storage facility.Very clean.
This is a beautiful storage facility that fits my needs perfectly. Well maintained with extremely professional service. Will definitely recommend to others.
Best facility in town would recommend to anyone... you will not be disappointed!
Highly professional storage facility. Very Clean and great service ! Would highly recommend!
---